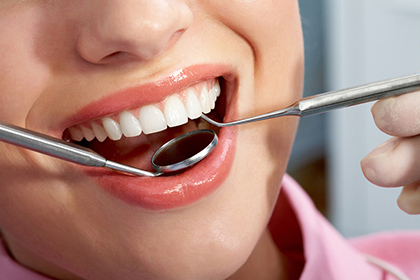 Best Dentists In Chandigarh For Orthodontic Treatment
Looking for best dentist in Chandigarh? Teeth that are crowded, crooked or that stick out affect the way they look and work. Orthodontic treatment not only improves the look of the smile but also the overall health. Straight teeth are easier to clean and less likely to get tooth decay and periodontal diseases that causes extra stress on the chewing muscles and can lead to headaches, TMJ syndrome, shoulder and back pain. If you're not happy with the way your teeth look or work, orthodontic treatment services in Mohali may help.
What is Orthodontics?
Orthodontics is the branch of dentistry that is specifically concerned with the diagnosis and treating tooth misalignment and irregularity in the jaw. Teeth that are distorted or not in the right place can also reduce one's appearance.
Best dentists in Chandigarh:- There are many advantages of orthodontic treatment including easier cleaning, a healthier mouth, a more pleasant appearance, and better oral hygiene. A specialist in this field is called an orthodontist.
Why You May Need Orthodontic Treatment for Best Dentist in Chandigarh?
Many people have crowded or crooked teeth, and the position of the teeth and jaws can affect their bite. When the top and bottom teeth do not fit properly, it is called a malocclusion or a bad bite. Orthodontic treatment will straighten the teeth and improve the bite and appearance.
If you have any of the following, you may be a candidate for orthodontic treatment:
Overbite/overjet (buck teeth) — where the upper front teeth protrude (stick out).
Under Bite (bulldog appearance) — where the upper teeth fit inside the arch of lower teeth.
Cross Bite — occurs when one or more upper teeth don't line up with the lower tooth or teeth.
Open Bite — occurs when the back teeth are together and there is an opening between the lower and upper front teeth.
Misplaced midline— occurs when the upper front teeth do not line up with the lower front teeth
Spacing — gaps between the teeth.
Crowding/Overlapped — when there are too many teeth for the dental ridge to accommodate
 What does the Treatment Involve?
The most important thing is to have a full examination. The orthodontist will look at your teeth, take X-rays and photographs, plaster models of the teeth, and then develops a treatment plan.
How is Orthodontic Treatment carried Out?
The treatment is done by many different types of appliances, both fixed and removable. The severity of the problem will determine which appliance is the most effective.
Fixed appliances include:
Braces — the most common fixed appliances are orthodontic braces in Mohali, Tricity, used by all dentists, the braces consist of delicate wires and springs which move the teeth using gentle pressure. Braces are not always made of metal, plastic and ceramic ones are also available.
Special Fixed Appliances — used to control thumb sucking or tongue thrusting; these appliances are attached to the teeth with bands.
Fixed Space Maintainers — if a baby tooth is lost; a space maintainer is used to keep the space open until the permanent tooth erupts.
Removable appliances include:
Aligners — it is an alternative to traditional braces for adults. Aligners are virtually invisible and are removed for eating, brushing and flossing.
Jaw Repositioning Appliances/Splints —worn on either the top or lower jaw, and help train the jaw to close in a more favorable position. They may be used for temporomandibular joint disorders (TMJ).
Palatal Expander — it is a device used to widen the arch of the upper jaw. It is a plastic plate that fits over the roof of the mouth.
Lip and Cheek Bumpers —lip and cheek muscles can exert pressure on the teeth, and these are used to help relieve that pressure.
Removable Retainers — worn on the roof of the mouth, these devices prevent shifting of the teeth to their previous position.
Many people with appliances find it difficult to keep their teeth clean, so additional brushing and flossing are essential.
Specialists dental care wishes all its readers a happy and prosperous every new year. Visit us today and get the treatment for our best dentist in Chandigarh, Mohali, and Panchkula.